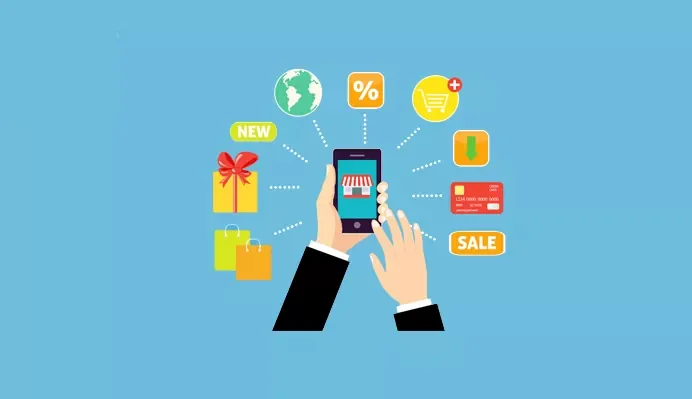 Top E-Commerce platform to choose for your next big thing
It's no more economy there is a shift it's now the "e-commerce economy" globally. The e-commerce wave has completely taken the retail industry by storm of online selling. There's a rat race and every business is definitely competing. Every business does not only want to jump on the band wagon, but also want to be at the forefront. This crazy trend of online selling has truly justified the increase in the number of customer buying online and simultaneously justified the rise of e-commerce platforms that have hit the market recently. As per the recent stats, the customers who prefer buying online is expected to cross a 100 million by the end of this year. This indicates a huge growth of about 65%.
If you are planning to move your store online, it's of utmost importance that you select the right platform for the right purpose – one that will provide you with all the necessary features and benefits for selling online – and gain returns on your investment. It is more than clear that the online shopping trend is going to rule in the near future.
When it comes to selection of the e-commerce platforms, there are a number of options available. The decision is tough and tricky as you would need to select a platform that delivers a great shopping experience to your customers and at the same time has all the SEO friendly features that are required in today's highly competitive world of online businesses.
Here are the top 5 most common E-Commerce platforms that are popular today:
Magento
Magento is claimed to be the fastest growing platform in the field of e-commerce. It offers businesses with a robust e-commerce store with a number of advanced features that are required to create an awesome online business. It acquires almost one fourth of the market share and is known or it's reliability and stability – along with scalability. It is most ideal for enterprise level business. It also offers complete customization as it is open source and has strong SEO features.
Open Cart
Open cart is one of the simplest open source e-commerce platforms. It is more popular among businesses with unlimited number of products. It has an easy to use back-end and feature rich plug ins. It places lesser load on the server and is hence a very favorable option for some businesses.
Woo Commerce
WordPress sites can use Woo-Commerce to add e-commerce like functionality to their websites. It seamlessly integrates with WordPress and is one of the cost effective e-commerce solution available today.
Shopify
Shopify is the most popular platform of all. It is mainly popular because it focuses on the social commerce and mobile shopping aspect of online businesses too. The platform is known for its easy integration and great loading speed as well as ease of use. It also has varied payment options and has a comprehensive and SEO friendly features. Shopify also has options to connect your store directly to your Facebook pages.
Prestashop
Prestashop is also one of the leading e-commerce platforms that offer users with advanced e-commerce features. It is both easy to use and customize as per business needs. It has a robust back-end and thousands of modules that makes it flexible and scalable and the best e-commerce solution for all businesses!
Every platform comes with its own benefits and loop holes – make sure that you select the right one for your business!
Tags In